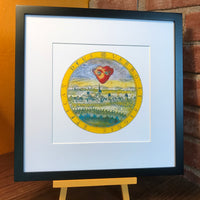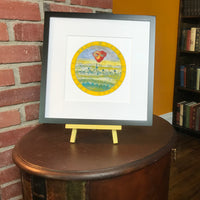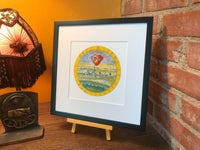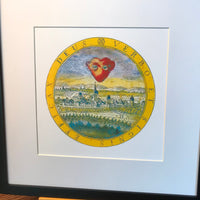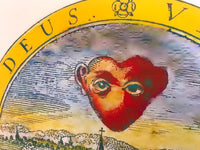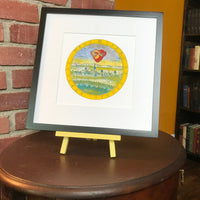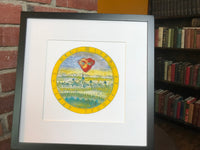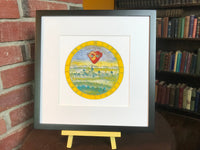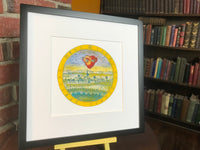 Parallel47North
Illuminated Manuscript, Sacred Heart Print, Matted and Framed 12x12, Sacred Geometry Art, Alchemy Print, Free Mason, Rosicrucian, Alchemy Book
The illuminated manuscript was originally created as an Emblem in 1680s. The artwork is digitally enhanced, colored, embellished, and reproduced as a giclée print in our studio. Each design is carefully reproduced preserving the original elements of the artwork details with enhancements to highlight the meticulous work of the artist.
The framed artwork can be a unique addition to your art collection. It will look great on your wall, your desk, or any display table. It will also serve great as a one-of-a-kind gift to your friends or family members. It will surely delight the seekers of esoterica, Rosicrucian, Free Mason, and alchemy art.
It is ready to ship to your home!
Frame color - Black
Frame material - Wood
Matte color - White
Product (art frame outer) size: 12.75 x 12.75 inches
Frame inner (glass area) size: 12 x 12 inches
Frame depth: 0.5 inches
Matte opening size: 7.5 x 7.5 inches
Artwork size: the artwork is approx. 7 X 7 inches on archival paper size 8 x 12 inches
Thank you for viewing and considering this artwork.