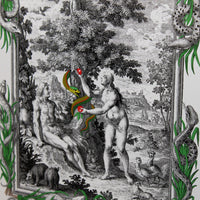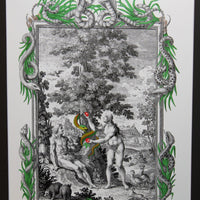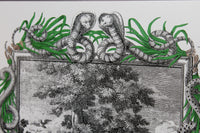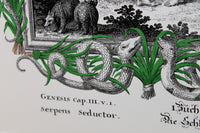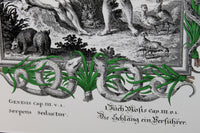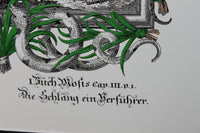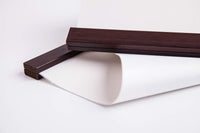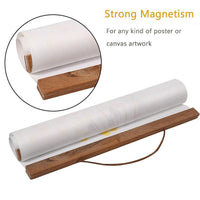 Parallel47North
Adam and Eve, Bible Illustrations, Devotional Decor, illuminated Manuscript, Esoteric Art, Rosicrucian, Sacred Geometry Art, 13x19 Canvas Material with Hanger
The Adam and Eve, Bible Illustrations, believe to be originally from the early 1730s. It is digitally enhanced, colored, embellished, and reproduced as a giclée print in our studio. Each design is carefully reproduced preserving the original elements of the artwork details with enhancements to highlight the meticulous work of the artist. The artwork can be a unique addition to your art collection. It will look great on your wall, your desk or any display table. It will also serve great as a one-of-a-kind gift to your friends or family members. It will surely delight the seekers of esoterica, Rosicrucian, Free Mason, and alchemy art. You can purchase this art as print-only, or I can mat and frame it for you. Please select your choice via the options pull-down menu next to the product photographs. The original artist; Pfeffel Johann Andreas the Elder, was born 1674 in Bischoffingen - Breisach, was a well-known illustrator and engraver as well as an art publisher. He was trained at the Fine Arts Academy in Vienna as an Imperial Court Copper Engraver and specialized in a large variety of art; book illustrations, ornamental engravings, portraits, and devotional images. The illustrations presented are from the Copper Bible Physica Sacra by Johann Jakob Scheuchzer. Johann Jakob Scheuchzer (1672-1733) was a physician in Zurich and one of the earliest explorers of Swiss nature. On walks and trips, he collected botanical, zoological, geographical, paleontological and meteorological findings. From them, he formed a desire to publish a Bible that was intended to represent the scientific implications of the Bible. His bible sent Scheuchzer from Johann Andreas Pfeffel to Augsburg because he did not receive permission to print in the Orthodox Protestant city of Zurich. The work was published between 1731 and 1735 in Latin and German in four volumes each with a total of more than 2,000 pages of text and more than 750 full-page engravings of Augsburg and Nuremberg engravers. With its rich furnishings, the Copper Bible is one of the most elaborate projects in the history of the Augsburg publishing industry of the time and a masterpiece of 18th-century printmaking. ✦ ✦ ✦ ✦ ✦ Parallel 47 North art prints are made using an 11 color process fine-art printer. The most prints use museum class 100-years certified archival by accredited 3rd party quality paper, to ensure gorgeously vivid, detailed, and long-lasting prints. We source the best museum archival quality art print media; ink, paper, paint, pastels, foils, from the US, Japan, and Switzerland. The final product is a statement of beauty and quality that will last a lifetime and that you will be proud to display. 
▶︎ Matte Canvas Material
* 100-Years Certified Archival by Accredited 3rd Party
* Size 13 x 19 inches and 450 gsm weight   
▶︎ Hanger Frame
* Wooden Magnet Canvas Artwork Print Dowel Wall Hangers
* Length 13 x width 1/2 x thickness 1/6 inches x 4 pieces
* Color: Black or Natural Wood
------------------------------------------------------
CARE FOR ARTWORK AND PRINTS
------------------------------------------------------
To ensure the longevity of the artwork and print/s, I would suggest; all prints, whether giclee, antique or vintage, protect from direct sunlight, high heat, and moisture. Please use a mat or spacers when framing.
✦ ✦ ✦ ✦ ✦ Thank you for visiting my shop and taking the time to read all of this info. If you have any questions, I didn't cover, please message me. ✦ ✦ ✦ ✦ ✦
© 2019 Parallel 47 North. All Rights Reserved.