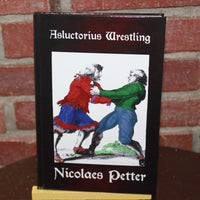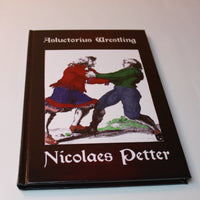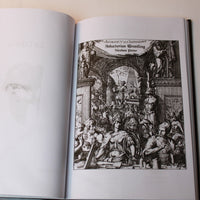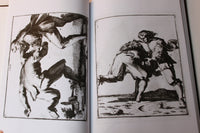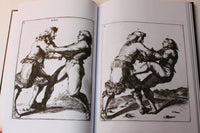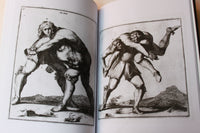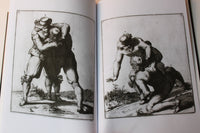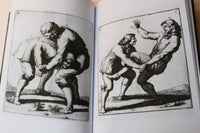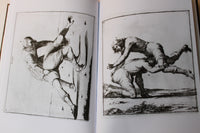 Parallel47North
Wrestling Gifts, Martial Arts Book, Wrestling Mom, Wrestling Coach Gift, Girls Wrestling, Jiu Jitsu Book, Ju Jitsu, Judo Art Print
This artbook is a compilation of seventy-one illustrations from "Clear Education in the Magnificent Art of Wrestling" originally published in 1674. Asluctorius Wrestling: Art Book of Nicolaes Petter "Art of Wrestling" Illustrations by Romeyn de Hooghe. The book is created as an artbook without the explanations for the movements since the illustrations appear to accurately demonstrate the circumstances deriving the technique/s in question. The purpose of this reprint, is for the enjoyment of the art, as the illustrator was one of the most renown artists and engravers of his era as evidenced by the included front piece.
The artbook is a good gift for wrestling enthusiasts, jujitsu and martial artists. It will be also a superb addition to the library of wresting clubs, martial art studios, fitness coaches, Do-Jyo's We also provide the service of producing art suitable for framing of the pieces presented in this book.
The book is produced with POD ink on 105 gsm paper stock. It is good enough as books, but if you have favorites and would like museum archival quality giclee print, we offer high-quality giclee print in various sizes with or without matting and framing options. The enlarged high definition artwork piece can be an impressive way to decorate your wall or entryway. It can also serve as a unique gift. If you have a favorite from the book, just send me the plate number (you can find a number on each artwork presented in the book), and print size and mat options you prefer. I will work with you to make one of a kind special art projects.
Our larger sized artwork is artistically enhanced and each piece is printed using archival ink on unbleached, naturally white, acid and lignin-free premium archival fine art paper. The paper feels soft, dense and has a nice weight (usually between 270 - 310gsm). The paper is of the highest possible quality and is designed to meet gallery and museum longevity requirements. We invite you to view our other art listings for inspiration.
Nicolaes Petter (1624 – 1672) was a 17th-century German wine merchant and wrestling master. He was born in Mommenheim, Germany, and took on an apprenticeship in Amsterdam, the Netherlands as a young man. He then joined the wine guild and went on to become a successful wine merchant. Petter practiced a style of grappling known asluctorius, and was known in his time as an undefeatable wrestler. His clientele seems to have consisted mostly of upper-class gentlemen, and the techniques he taught were considered more "civilized" than common wrestling. Petter wrote an extensive treatise on grappling as a means of urban self-defense titled Klare Onderrichtinge der Voortreffelijke Worstel-Konst("Clear Education in the Magnificent Art of Wrestling") but did not publish it before his death in 1672. His widow inherited the manuscript and published it with illustrator Romeyn de Hooghe in 1674, and it was reprinted and translated many times in the following centuries. Sydney Anglo describes this text as "historically speaking, [one of] the [two] most important treatises on unarmed combat ever printed", and notes that "in many ways, the finest of all wrestling books—and deservedly the most famous—was the treatise by Nicolaes Petter and Romeyn de Hooghe".
Publisher Seat of Knowledge
Managing Editor: Darrell Jordan
Production Editor: Yuka Jordan
Language English
Pages: 86 Binding: Hardcover Case Bound
Interior Ink: Black, UV Coated
Weight 0.5 lbs.
Dimensions (inches) 6 wide x 9 tall
If you have questions with any of the information listed here, please contact me. Thank you for viewing and considering this art book.