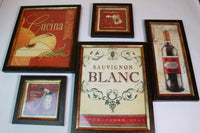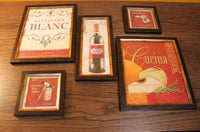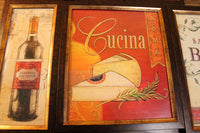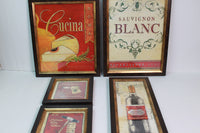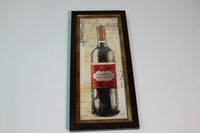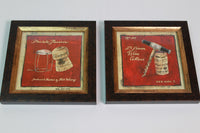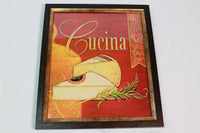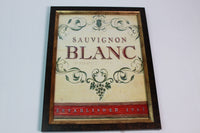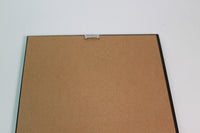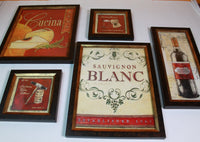 Parallel47North
Wine and Cheese Framed Artwork Five-Piece Set, Restaurant Decor, Wine Gift Women, Wine Lover Gift, Wine Lover Office, Lounge Decor
Wine and Cheese Framed Artwork Five-Piece Set. The collection will look great as a restaurant decor, bar counter, wine bar, lounge, dining room, or home kitchen. It can be a nice gift set for all wine lovers, dinner hosts, or housewarming gifts.
I will package them generously with bubble wrap, and ensure they arrive gift-ready.
Frames are in various sizes:
One piece: 5 1/4 x 11 inches
One piece: 9 1/4 x 10 1/2 inches
One piece: 8 3/4 x 11 inches
Two pieces: 5 3/4 x 5 3/4 inches
Each artwork is framed with real glass with a saw hanger on the back.
If you have any questions, please contact me. Thank you for viewing this collection.