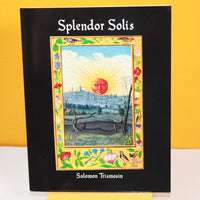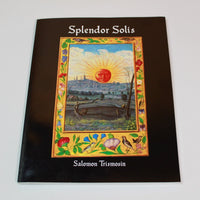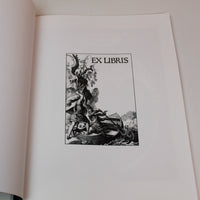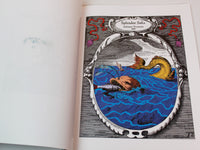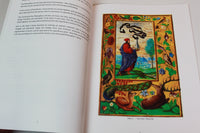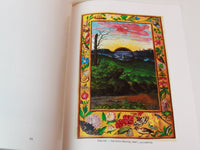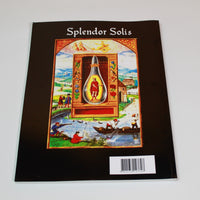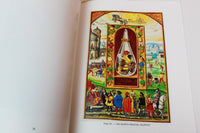 Parallel47North
Splendor Solis, Illuminated Manuscript, Sacred Geometry Art, Occult Book, Alchemy Print, Esoteric Art, Free Mason, Rosicrucian
This full-color book is an English translated version of Splendor Solis; alchemical treatises of Solomon Trismosin including 22 allegorical pictures reproduced from the original paintings in the unique manuscript on vellum, dated 1582, in the British Museum. The full-color alchemy art is carefully reproduced preserving the original elements of the artwork details with enhancements to highlight the meticulous work of the artists. The artwork is digitally enhanced, colored and reproduced, and presented in an 8.5"X11" artbook format. Truly an alchemy arts lover collectible. Each artwork is printed single-sided. The book is designed so that a page can be removed, matted and framed if you so choose. It will be a great addition to your personal art book collection, as well as an impressive coffee table art book to impress your guests.
We also provide the service of producing art suitable for framing of the pieces presented in this book. The book is produced with POD ink on 110 gsm paper stock. It is good enough as books, but if you have favorites and would like museum archival quality giclee print, we offer high-quality giclee print in various sizes with or without matting and framing options. The enlarged high definition artwork piece can be an impressive way to decorate your wall or entryway. It can also serve as a unique gift. If you have a favorite from the book, just send me the plate number (you can find a number on each artwork presented in the book), and print size and mat options you prefer. I will work with you to make one of a kind special art pieces.
Our larger sized artwork is artistically enhanced and each piece is printed using archival ink on unbleached, naturally white, acid and lignin-free premium archival fine art paper. The paper feels soft, dense and has a nice weight (usually between 270 - 310gsm). The paper is of the highest possible quality and is designed to meet gallery and museum longevity requirements. If you like this book, we invite you to view our listings in the [Splendor Solis] collection.
Book Specifications: Perfectbound paperback
Book dimensions: 8.5 x 11
Total number of pages: 88
Printed full-color Glossy UV coated 110gsm paper stock
Thank you for viewing and considering this artbook. If you have questions with any of the information listed here, please contact me.