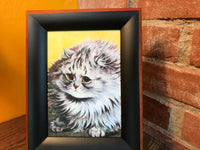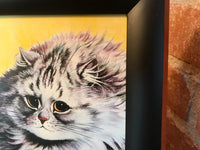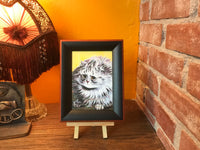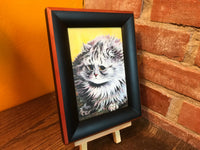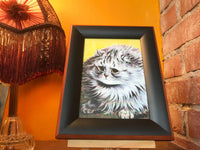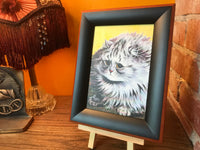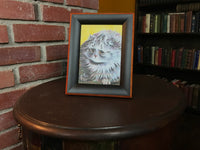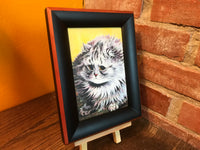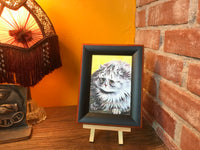 Parallel47North
Louise Wain Cat Artwork Framed 5x7
Louise Wain work from 1903. Each design is carefully reproduced preserving the original elements of the artwork details with enhancements to highlight the meticulous work of the artists. The artwork is digitally enhanced and reproduced as a giclee print. It is NOT an original print. The cat drawing of Louise Wain was extracted from his illustration book. It is then digitally enhanced at our studio.
It comes framed. A great gift item for occasions like; birthday, Christmas, housewarming, moving, and a thank-you gift. All cat lovers will adore this cute cat artwork! This little framed artwork will look great on your wall, your desk or any display table. An easel holding the art frame in the display pictures is for demonstration purposes only.
Artwork Size: the actual artwork is approx. 5 X 7 inches on archival paper size 5 x 7 inches
Frame Color: Black with Cherry Brown trimming
Material: Wood
Frame (glassed area opening) Size: 5 x 7 inches
Frame Outer Dimensions: 6 x 8
The frame has a backing board with two installed wall hooks and a stand
Note to the artbook owners: If you are the owner of our artbook [Wall Art Collection: Cats], and would like any artwork from the book reproduced as an art print, please contact me with the artwork ID number at the back of the artwork page.  
If you have questions with any of the information listed here, please contact me. Thank you for viewing and considering this artwork.