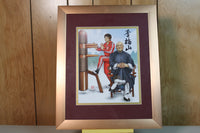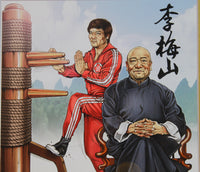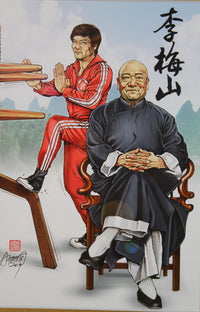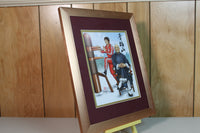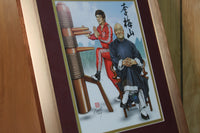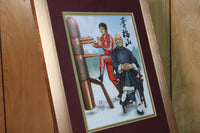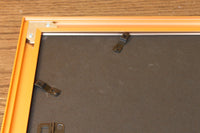 Parallel47North
Portrait of Sifu Douglas Lee Moy Shan: Framed 11 x 14 (Satin Rose Gold), Double Matted (Burgundy over Gold)
The portrait is created in honor of Sifu Douglas Lee Moy Shan's 70th birthday. 
It is created as images reflecting Sifu's practitioner time and as being a master today.
If you are ordering multiple items from an international location, please contact us. We will customize and adjust the total shipping cost for you.
You can purchase this art as double-matted and framed. 
▶︎ Art Print Size (inches) 8.5 x 11 (artwork size approx. 8 x10)

▶︎ Double Mat Color: Burgundy over Gold (Mat Backing Board - White) 
▶︎ Mat Outer Size: 11 x 14 (mat opening size: 7.5 x 9.5)
▶︎ Frame Color: Satin Rose Gold
▶︎ Material: Metal Aluminum (It has a matte satin finish)
▶︎ The frame has a backing board with swivel closure tabs and two installed wall hanging hooks
▶︎ Frame (glassed area opening) Size: 11 x 14
▶︎ Frame Outer Dimensions: 12 x 15; Thickness: 1/2 inches
If you have questions with any of the information listed here, please contact me. Thank you for viewing and considering this artwork.