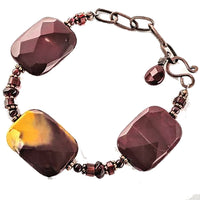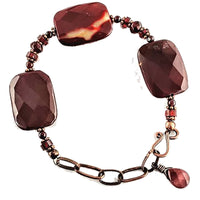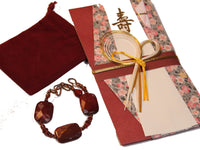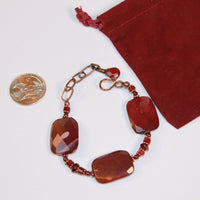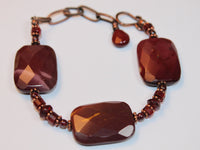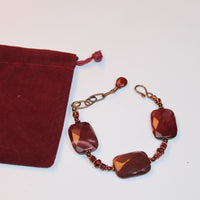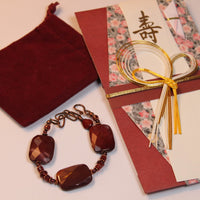 Parallel47North
Healing Gem Bracelet, Healing Garnet, Moonkiate, Healing Jasper, Psychic Protection, Empath Protection, Energy Protection, Positive Energy
Metaphysical Garnet and Moonkainite Jasper Bracelet. It is gift-ready! It is meticulously handcrafted with energy enhancer and healing crystals. Wear it daily to work or at home to protect from negative energy and balance and strengthen your body's natural healing power! It is believed that when garnet is carried close to the body it provides peaceful energy and balance while protecting the person from harm. Moonkaite is a healing stone that bestows strength. It comes with a burgundy color velvet pouch and an oriental themed gift package. You may also like to check out a similar metaphysical bracelet in our [crystal jewelry] collection.
✦ ✦ ✦ ✦ ✦ Thank you for visiting my shop and taking the time to read all of this info. If you have any questions, I didn't cover, please message me. ✦ ✦ ✦ ✦ ✦

© 2019 Parallel 47 North. All Rights Reserved.