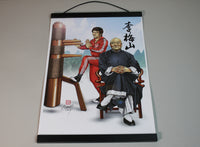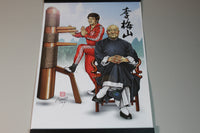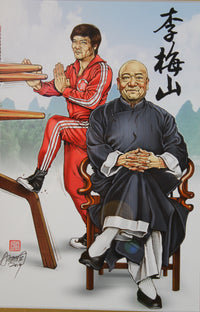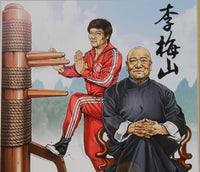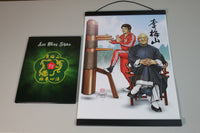 Parallel47North
Portrait of Sifu Douglas Lee Moy Shan: Canvas Print 13 x 19; Hanger Frame (Wood Black Color)
The portrait is created in honor of Sifu Douglas Lee Moy Shan's 70th birthday. 
It is created as images reflecting Sifu's practitioner time and as being a master today.
If you are ordering multiple items from an international location, please contact us. We will customize and adjust the total shipping cost for you.
You can purchase this art now with a magnetic hanger set. It is convenient and very easy to install and ready to decorate your wall. The canvas art print will be rolled up and ships in a tube with the magnetic hanger. 
▶︎ Canvas Art Print Size (inches) 13 x 19 (artwork size approx. 12.5 x17.5)

▶︎ Hanger Color: Black
▶︎ Material: Wood with Magnets and a Faux Lether Hanger Strig
▶︎ Hanger Frame Size: Four Pieces of approx. 13 x 1 each.
The picture with a book size 8.5 x 11 as a demonstration purpose only. If you would like to purchase the book, I would invite you to visit the 70th Birthday Special Lee Moi Shan Lineage Memorial Book.
If you have any questions about any of the information listed here, please contact me. Thank you for viewing and considering this artwork.